Turning Knowledge Into Action:

The Marketing 2.0 Conference Advantage
The Marketing 2.0 Conference is more than just a global marketing summit. It's a whole other world of inspiring stories, invaluable insights, knowledge, and opportunities. Spending countless hours of brainstorming to give you nothing but the best, attending our marketing conference is assured to be an experience worth a lifetime.
Now, the marketing summit's team is all set to take you on a ride through our specially designed conference format and let you have a sneak into what you are in for. Let's get right into it!
Introducing the headliners of the Marketing 2.0 Conference! Keynotes are a key part of the conference agenda. Each session, typically lasting 20 to 40 minutes, usually involves executives, industry experts, leaders, and influencers presenting innovative topics and high-level insights on integral subjects related to the marketing industry. Using interactive visuals, storytelling, audio interaction, etc., these sessions make for a wholesome package.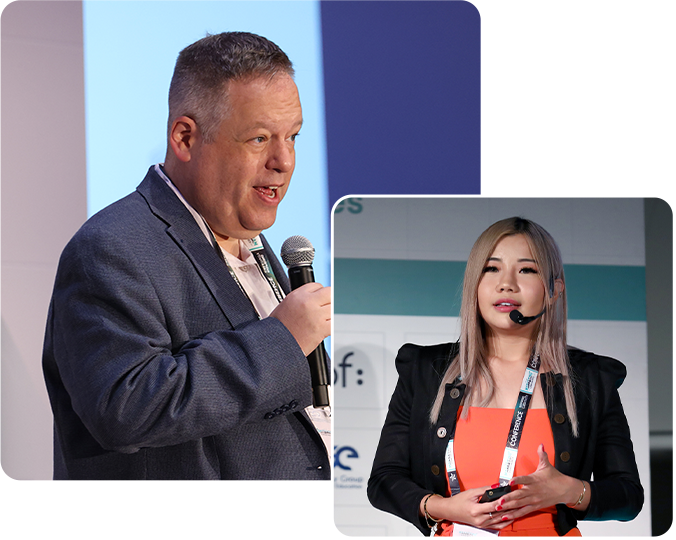 Speaker
Sessions
Speaker sessions at our marketing event are essentially short sessions but with deep insights into specific topics of the marketing industry. In these sessions, speakers will discuss detailed topics while coming up with a tangible form of solutions and action plans. Speaker sessions also allow speakers to provide live demonstrations or interactive experiments.
Panel Discussions
This is the Aladdin's Cave of our global marketing conference. These sessions (check out our USA and Dubai agendas), scattered throughout the day, bring together leaders and other important personalities of the marketing industry as a part of a lucrative panel of experts. They give us in-depth and multi-dimensional insight into a wide range of topics covering every nitty-gritty of the marketing world. Attendees will also get a chance to indulge in open discussions and ask questions from the experts in real time.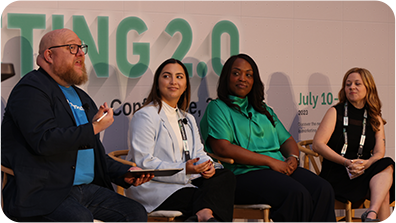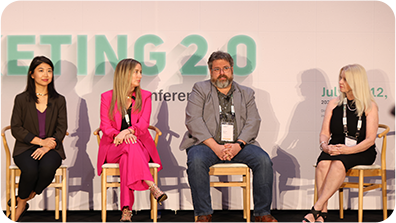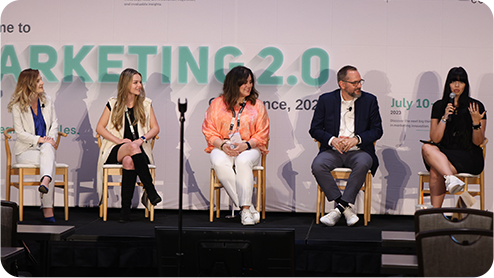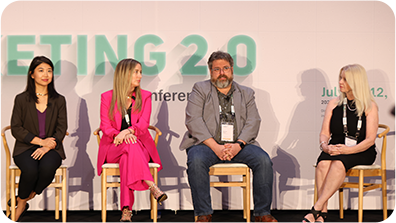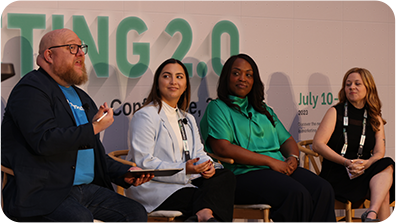 Fireside
Chats
Shifting to a slightly informal setting, fireside chats are more intimate sessions comprising two or three industry thought leaders engaging in an open dialogue. They are designed to be candid, which ultimately allows for more insightful outcomes. These sessions give you a comprehensive look into the marketing sector along with enriching lessons. The aim of the fireside chats is to be informative but fun at the same time.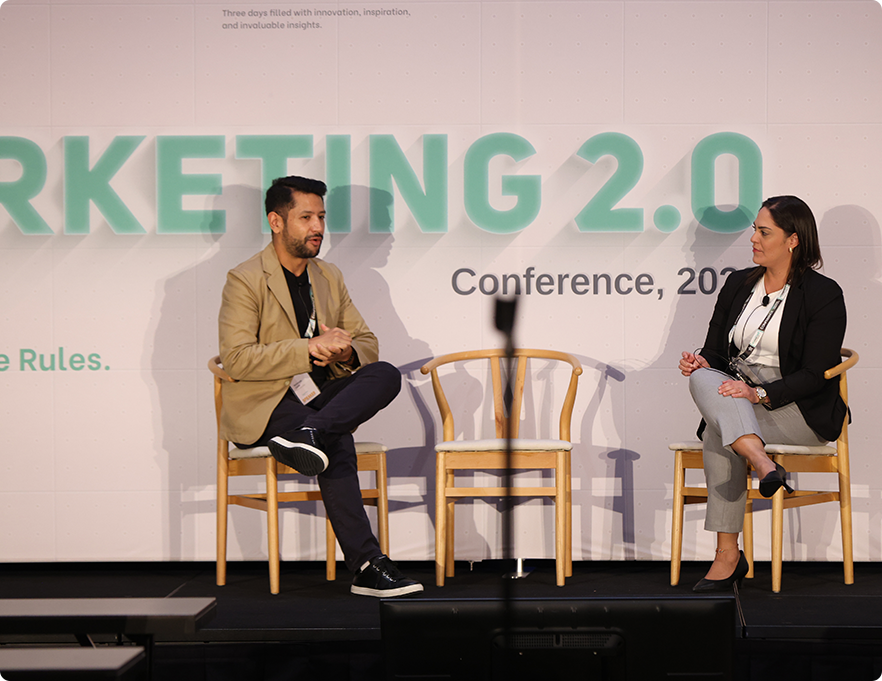 Q&A Sessions
After each power-packed session, get ready for 'Ask the Experts' – our special Q&A sessions. It's your chance to dive deeper, clarify doubts, and spark insightful discussions with industry leaders. These dynamic Q&A moments last 5-10 minutes, ensuring you leave every session with answers to your burning, relevant questions!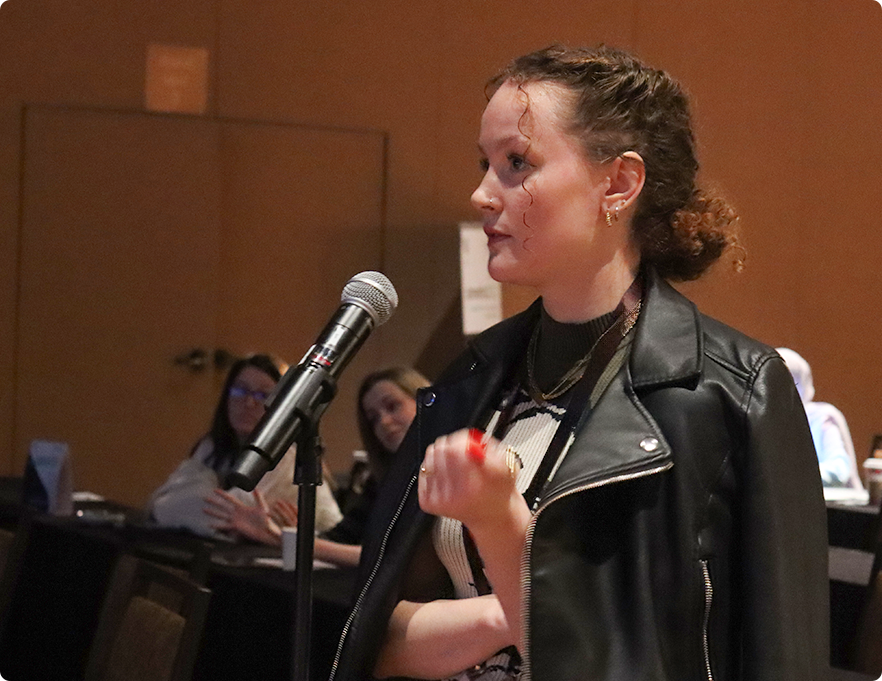 Networking Sessions
At the Marketing 2.0 Conference, we have prepared special networking sessions to not only help you unwind but also form integral connections. We understand that too much information overload can be exhausting. And we don't want that. Therefore, at this global marketing conference, you will also find time dedicated to just relax and unwind. And the silver lining? At the same time, you have the opportunity to expand your network and grow.
Calling All
Thought Leaders!
We're extending an exclusive invitation to industry experts to take the stage, share their unique insights, spark meaningful conversations, and contribute to shaping the narrative in our field. Let's collaborate and make a collective impact!