Our Outreach
Process On LinkedIn
Marketing 2.0 Conference's Recognition Program acknowledges standout professionals and entities that have played an important role in reshaping marketing paradigms and introducing fresh strategies. Over the duration of our previous marketing conferences, our selected Honorees have consistently benefitted from the global exposure that our platform provides.
LinkedIn has emerged as our vital tool in reaching out to potential candidates for our marketing summit's Recognition Program. This platform allows us to communicate with individuals and institutions eager to redefine marketing standards and practices. It's the perfect avenue for those seeking to immerse themselves in groundbreaking marketing conferences and learn from contemporaries.
LinkedIn Profile
Verification Tool
Tto promote authentic engagements and reinforce credibility, the Marketing 2.0 Conference is thrilled to introduce its LinkedIn Profile Verification Tool. This feature serves as a legit channel for delegates and interested parties to confirm the accuracy of profiles associated with the Marketing 2.0 Conference, strengthening our defense against potential misrepresentations, scams and spotlighting only legit affiliations.
01

Input LinkedIn Profile URL:

Submit the specific LinkedIn profile URL. The tool swiftly checks relevant and publicly available details from the profile for analysis.

02

Wait For Us To Validate:

Here is where we get to work! This crucial step verifies that the profile truly corresponds to the named individual and their participation in marketing conferences.

03

Get Updated Instantly!

Once our assessment phase concludes, you will promptly receive a notification regarding the LinkedIn profile association with our respected conference.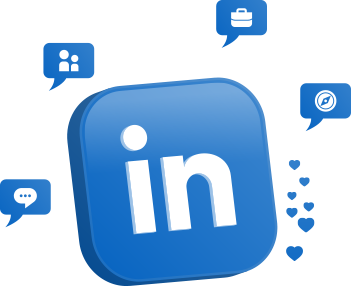 Enter
LinkedIn

URL here:

Disclaimer: Our team works diligently to update our database regularly, but there's always a chance of minor discrepancies. Your understanding is greatly appreciated.
Scam LinkedIn Profile Alert!
If you find that the LinkedIn Verification Tool cannot confirm a profile's association with the Marketing 2.0 Conference, we recommend exercising caution. Avoid sharing personal information and alert us to any suspicious profiles through our Report Scam page. By doing so, you help uphold the credibility of our conference and protect our community against scams. If you have any questions or issues, please contact us directly at [email protected].